About Us
We, Electo Plast & Chemical Industries, are an active participant of challenging but healthy market competition. Since the year of business formation, we have been performing our duties as a quality-focused manufacturer and wholesaler with sheer dedication so as to secure a large customer-base that prefers to invest in quality products. Our intelligent business leader has laid the strong foundation of company on moral grounds. His ability to smoothly carry out business deals has enhanced the market image of our business unit. Our brand, 'Unitex' is trusted in and acrossour business location for being a perfect synonym of superior quality.
Years back, our business unit started functioning by maintaining only PVC pipes in its product portfolio. Slowly, we expanded our product line by entering into the business field of rotational moulding and launching first product under this category- Water Storage Tank in April 1999. With pride, we let clients know of serving ISI marked products, which also hold government approvals- CPWD, DGMAP, Public Health Haryana, etc. In the year 2005, our business entity received ISO-9001 certification for being excellent at maintaining high quality standards in range. Our mentor has always been a strong reason behind success of our company. He has attained 'Udyog Patra Award' for being 'Self Made Industrialist' by reputed Shri Raghuvansh Prashad Singh (Minister for Rural Development).
In and across location of our business, we are widely appreciated for serving supreme quality of Kids Outdoor Slide, Plastic Cylindrical Water Tank, Speed Limit Cone, etc. In adherence to international quality standards, the range is manufactured by our business entity in different specifications. Modernly designed facility equipped with rotational moulding Bi-axial computer aided machines assist in excellent manufacturing of products. We own a laboratory as per IS-12701 to examine base and finished products so as to remove all possibilities of errors from roots.
We enjoy great sales network in Northern India, which is likely to get expanded across whole of India in the near future. We complete orders before time so that customers get products on the promised date of delivery. As a client-centric company, we share delivery details with clients and keep them updated about changes taking place in the execution of different business tasks.
Quality Policy
We maintain high quality in our range by implementing strict quality control policy. We strictly follow guidelines of this policy to ensure superior quality standards in the range that includes Speed Limit Cone, Plastic Cylindrical Water Tank, etc. Conformity to ISO 9001 and continual improvement in manufacturing process assists our business entity to eradicate all chances of defects in fabricated product line. Strong commitment to quality helps us serve customers nothing below the best.
Reasons To Rely On Us
Quality Commitment- We live by our strong commitment to serve high value in the form of quality approved products at the right price structure.
No Hidden Prices- We keep clients informed about prices of products from the beginning. At the final stage, we do not reveal any hidden charges because we believe in maintaining clarity in business deals.
Guaranteed Services- Our business unit ensures to exceed expectations of clients by being focused towards execution of quality product manufacturing and excellent services.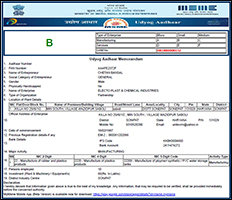 Read More